works for you, so you can focus on them
Streamline your Healthcare Operations for greater efficiency so you can focus on patients and create a centralized Community of Care.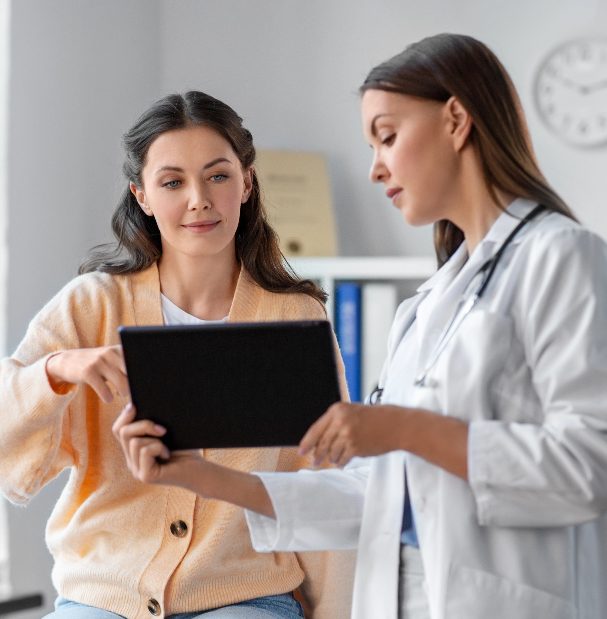 Medicare Prior Authorization Made Easy with AI and Automation Solutions
At qBotica, we can help you harness the power of Robotic Process Automation (RPA) and intelligent document processing (IDP) to streamline your business processes and improve your efficiency. Whether you need to automate your Medicare prior authorization requests, extract data from complex documents, or integrate them with your existing systems, we have just the right solution for you.
Our RPA solutions can be customized to fit different providers' and specialists' specific needs and workflows. Here's how.
Hours saved by automation after three years.
Known improvement opportunities in healthcare.
Lower cost of underwriting and claims processing with automation.
Streamlined Healthcare Automation
Amidst a sea of specialized Healthcare solutions, the qBotica Healthcare Automation Platform encompasses every aspect.

Lower cost of care
Promote seamless collaboration between payers and providers to reduce expenses.

Data-driven healthcare
Revolutionize healthcare processes from relying on documents to adopting intelligent, data-driven processes.

Wholistic view of data
Consolidate all essential information and valuable insights in a centralized location to enhance decision-making efficiency.

Empowered workforce
Streamline processes to enhance staff retention, bolster their experience, and facilitate upskilling by minimizing manual work.
The Complex World of Medicare Prior Authorizations
Medicare prior authorization is a process that requires healthcare providers to obtain approval from Medicare before they can provide certain services or items to their patients. This process is intended to ensure that the services or items are medically necessary, appropriate, and cost-effective. However, it can also pose significant challenges for healthcare providers and their revenue cycle management.
These can include failure to obtain prior authorization when required, or errors and omissions in their automated prior authorization requests. Consequently, these problems can lead to claim denials or payment reductions from Medicare.
That's where qBotica comes in.
qBotica is a leading robotic process automation (RPA) solutions provider for healthcare revenue cycle management. qBotica's RPA solutions can help providers automate and streamline their Medicare prior authorization processes, reducing errors, delays, and denials.
qBotica's RPA solutions can:
     

Monitor and update Medicare prior authorization rules and requirements in real-time

     

Identify and flag services or items that require prior authorization

     

Extract and validate relevant data from electronic health records (EHRs) and other sources

     

Generate and submit prior authorization requests electronically or via fax

     

Track and follow up on the status of prior authorization requests

     

Notify providers and patients of prior authorization decisions

     

Appeal denied or partially approved prior authorization requests

     

Integrate with billing and claims systems to ensure accurate and timely payment
Our services can help healthcare providers save time, money, and resources on the processes related to Medicare prior authorizations while improving their revenue cycle performance, patient satisfaction, and quality of care.
Learn more about how qBotica can help you with your Medicare prior authorization needs.
Healthcare Transformation with Intelligent Automation
Watch the qBotica Virtual Roundtable event to discover how cutting-edge technologies such as AI, RPA, and Automation as a Service are revolutionizing the healthcare landscape by minimizing administrative tasks and optimizing work processes.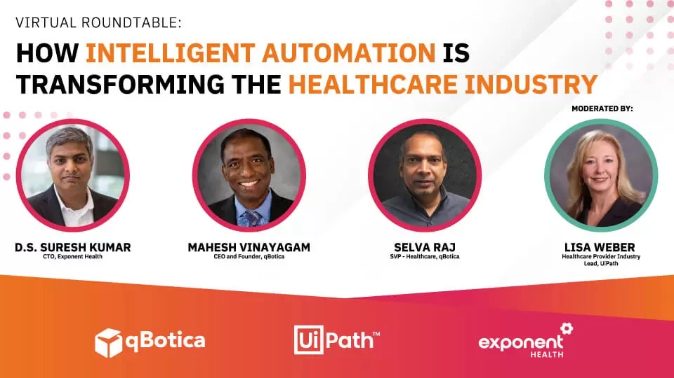 Revolutionizing the Healthcare Industry
qBotica has demonstrated its leadership and innovation in the healthcare industry through its revenue management solutions healthcare. We offer various revenue cycle management services that help healthcare providers improve their financial performance and patient satisfaction. 
Medical revenue cycle management
Denial management in healthcare
Coding and billing services
We have helped several healthcare revenue cycle management companies significantly improve their key performance indicators, such as days in accounts receivable, denial rate, or even net revenue.
Partnering for Success: qBotica's Collaborations and Client Achievements
qBotica is a leading provider of intelligent automation solutions that help businesses optimize their processes and enhance their customer experience.
qBotica has partnered with some of the most prestigious organizations in various industries, such as Microsoft, the University of Phoenix, Western Union, and many more. These collaborations have resulted in successful outcomes and recognition for both qBotica and its clients.
Thanks to us, companies have been able to:

Process more than 50 million documents.

Automate their processes and alleviate the workload for their employees.

Gain a competitive advantage in their respective industries
qBotica's most notable partnership is its collaboration with UiPath, the global robotic process automation (RPA) leader.
qBotica and UiPath have jointly developed the automation cube, a comprehensive framework that enables enterprises to design, implement and manage RPA projects effectively. The automation cube covers all aspects of RPA, including:
Healthcare Providers & Payers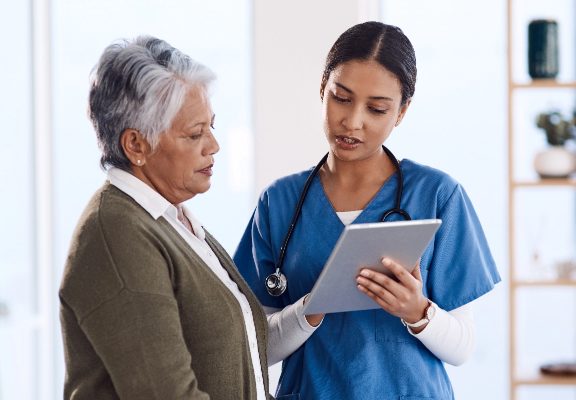 Patients and paperwork shouldn't be at odds when it comes to receiving care.
Buried beneath the piles of healthcare claims processing documents on a provider's desk and lost amidst the influx of emails in their inbox lie stories waiting to unfold: A patient grappling with a health challenge in dire need of resolution.
qBotica utilizes cutting-edge technology and industry best practices to identify bottlenecks, reduce denials, and maximize revenue for our clients.
Patient Access
Care Delivery
Revenue Cycle Management
Practice Management
Patient Access
Patient Access
Accelerate the patient care process efficiently.
The journey of patient care commences well in advance of their actual visit to a healthcare provider. By leveraging Healthcare automation, we can expedite the essential pre-work involved in onboarding patients, such as insurance verification, data collection, scheduling, and more. This approach not only ensures that individuals in need of care swiftly become patients but also enhances the revenue cycle management (RCM) process.
Ask us about these business use cases:
Patient Onboarding
Scheduling
Insurance Verification & Eligibility
Document Intake
Referrals Management
Point-of-Service Collections
Financial Clearance & Planning Initiation
Appointment Reminders
Outreach
Pre-Certification & Prior Authorization Submissions
Care Delivery
Revenue Cycle Management
Practice Management
You are not just an insurance payer; you are a Healthcare partner.
Payer organizations play a vital role in the healthcare industry by handling crucial health insurance payment processes. However, forward-thinking individuals recognize that they have the potential to make a more significant impact in the realm of member and provider healthcare. By leveraging qBotica's Healthcare automation, you can not only enhance the efficiency of traditional payer processes but also establish yourself as a unique and valuable healthcare partner for both providers and members.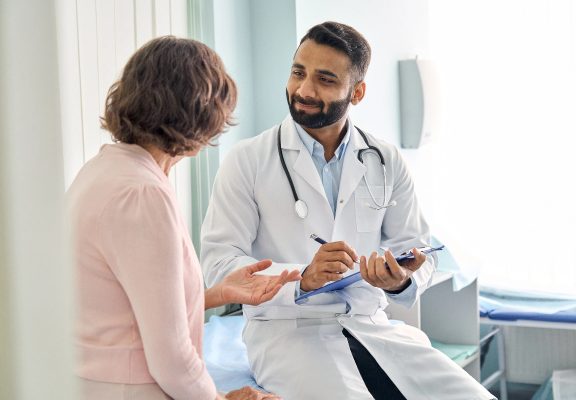 Claims Management
Care Management and Behavioral Health
Provider Management
Contact Center
Claims Management
Claims Management
Simplify & modernize Healthcare claims processes.
Transforming claims decisions doesn't require a labor-intensive approach that comes with a hefty administrative cost. The integration of intelligent Healthcare automation provides you with the ability to minimize errors while effortlessly streamlining adjudication processes.
Ask us about these business use cases:
Multi-Channel Intake
Member & Provider Info Edits
Member Eligibility Validations
Medical Necessity Validations
Review Case Determination
Claim Processing Audit
Claims Adjudication
Claim Payment Adjustments
High Dollar Claims Audits
Post-Authorization Case Review
Care Management and Behavioral Health
Provider Management
Contact Center
More To Explore In Healthcare
Don't miss these resources, upcoming events, and recaps
qBotica is a leading provider of claim processing system in healthcare, using advanced artificial intelligence and automation to streamline your workflows and reduce errors. Our solutions can help your prior authorization company save time and money, improve patient satisfaction, and comply with regulatory standards.
qBotica also offers healthcare revenue cycle management services tailored to your needs and goals. Whether you need to optimize your billing, coding, collections, or denials management, qBotica has healthcare revenue cycle management solutions for you. qBotica can help you increase your revenue, reduce costs, and enhance your cash flow. Take advantage of this opportunity to transform your healthcare business with qBotica.
Contact us today to schedule a free consultation and demo of our services.
Latest Case Studies and Customer Success Stories