Unlock Seamless Automation
All-in-One Services, Licenses, and Hosting Packages and Customized Pricing for Your Automation Needs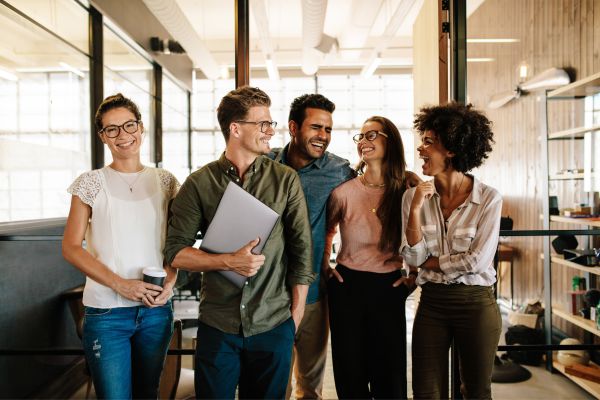 qBotica offers qBotica's Automation as a Service Program, providing companies with a comprehensive solution for rapidly harnessing the benefits and maximizing the return on investment of automation. As a leading provider in the industry, we offer a complete suite of services, leveraging the power of RPA and our expertise. Our program includes the qBotica RPA software, hosted on the reliable Azure platform, along with end-to-end support for design, development, testing, service desk assistance, maintenance, and operational and business reporting. With qBotica's Automation as a Service Program, you can streamline your operations and optimize efficiency, all under a single, all-inclusive fee.
Why Automation
as a Service?
As CIOs and Technology Leaders, we understand the challenges you face in implementing and scaling automation programs within your organizations. That's why Automation Cube, our dedicated Managed Service Provider (MSP) program, brings together the right technology, infrastructure, and expertise to empower your Automation Program's success.
Unlike traditional automation providers with complex licensing structures, qBotica simplifies the process. Our Automation as a Service model eliminates the need for annual licensing purchases based on run-times, ensuring you only pay for what you truly need. Say goodbye to inflated costs and unnecessary investments.
We also recognize the complexities of setting up automation IT and infrastructure, which can be a significant burden. With Automation Cube, our experienced team will manage your best-of-breed technology stack and automation infrastructure, allowing you to focus on strategic initiatives while we handle the technical intricacies.
"The qBotica team has always displayed a high level of professionalism and the competency to bring real life and practical suggestions. These solutions have significantly transformed how we do business both from externally facing processes to back-office operations. "

You share your desired outcomes, and Automation Cube assembles the perfect technology and talent package for you. From digital workers to orchestrators, action centers, and test tools, we include all the necessary components to achieve your business objectives. Need advanced capabilities like document understanding, AI, or intelligent chat? We've got you covered. Bring your own licenses or purchase ours – the choice is yours.
Maximize Efficiency and Accelerate Business Value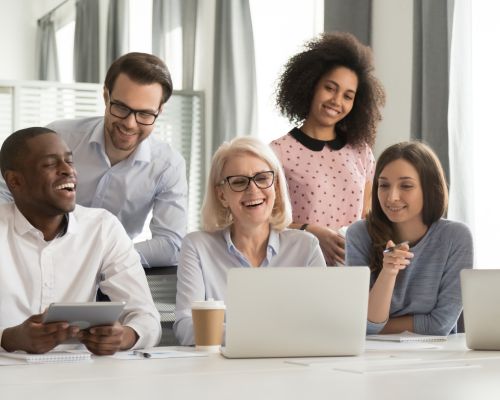 Collaborative Center of Excellence
Unleash the Power of Teamwork
Whether you're starting your automation journey or looking to expand, our custom MSP Packages cater to your current needs. Our flexible add-on structure enables you to easily incorporate additional capabilities or services as you grow.
Surge Capacity without additional licenses:
We understand that peak processing times can put a strain on your automation resources. With Automation Cube, you have the option to leverage Surge Capacity during busy periods, such as end-of-month or end-of-quarter, without the need for purchasing extra licenses.
The Automation Cube –
Designed For Every Company
By embracing qBotica's Automation as a Service, powered by Automation Cube, you unlock the benefits of best-of-breed automation technology and tap into our expert talent pool. Our comprehensive service agreement handles infrastructure upgrades and maintenance, allowing you to concentrate on building the automations that drive your business forward. And if you prefer, we can even build them for you.
Discover the potential of our Automation as a Service Package, tailored specifically to your company's automation goals. We prioritize the capabilities you need right now while providing a seamless path to expansion as your requirements evolve.
To further accelerate your automation journey, we offer additional add-ons for increased speed and ease of implementation. Our Automation Professional services cover everything from planning to custom development, ensuring a smooth transition and empowering your team with the necessary skills. Additionally, our Prebuilt automation solutions deliver immediate value, with our Finance and Accounting Suite serving as an excellent kickstart to your automation endeavors. Take advantage of special pricing when bundled with your managed services contract.
At qBotica, we are dedicated to helping CIOs and Technology Leaders achieve automation success through Automation Cube. Let us handle the complexities, while you enjoy the transformative power of automation in driving your organization's growth and efficiency.
MSP Packages
Features and Options

Bot Design, Development, and Testing
Our experts will work closely with your team to design, develop, and thoroughly test automation bots. These bots are tailored to suit your unique requirements, ensuring that your processes are streamlined and optimized.

Process Complexity
Flexibility
Our package provides flexibility to automate processes of varying complexities. You'll have the capability to automate 5 simple, 3 medium, and 2 complex processes, as well as 2 Document Understanding (DU) tasks.

UiPath
Licenses
Access to the required UiPath licenses is seamlessly integrated into the package. This means you can harness the power of UiPath's cutting-edge automation platform without any hassle.

Automation Support &
Fixes*
With our package, you'll receive dedicated automation support and prompt fixes whenever needed. Our team is committed to ensuring that your automation ecosystem functions flawlessly.

Cloud Hosting and
Management
Effortlessly manage your automation infrastructure with our cloud hosting services. From unattended to attended automation, our experts ensure that your bots run efficiently and smoothly.

Technical Health
Assessment
Regular check-ups are crucial for maintaining a healthy automation environment. Our technical health assessment helps identify any potential issues and ensures your automation processes are optimized for peak performance.

Automation Dashboard
Stay in control with our automation dashboard that provides real-time insights into the performance of your bots. Monitor progress, track achievements, and make informed decisions based on comprehensive data.

Automation Pipeline
Advisory
Plan ahead with our automation pipeline advisory service. We help you strategize the deployment of future automation projects, ensuring a continuous improvement cycle.

Root Cause Analysis for
Urgent Incidents
In the event of urgent incidents, our package offers root cause analysis to swiftly identify and address issues. This minimizes downtime and keeps your automation operations running smoothly.

Expanded Incident
Support Window
We understand the importance of uninterrupted operations. Our expanded incident support window ensures that you have assistance whenever you need it, around the clock.

Product RoadMap and
Capability Advisory
Stay ahead of the curve with insights into the product roadmap and capability advisory. Our experts guide you on harnessing the latest automation advancements for your business.