Nursing healthcare back to health
The pandemic drastically impacted every industry—especially healthcare. And even as the world slowly returns to normal, many health systems are struggling to regain their footing and move forward.
By reading this in-depth report, you'll gain a better understanding of how Robotic Process Automation (RPA) can become a strategic resource for your organization today.
Download your copy to explore:
How RPA helped hospitals navigate the pandemic
Recommendations for a successful RPA journey
5 implementation challenges and how to hurdle them
And more
Read on, and learn how RPA can help you operate at peak efficiency.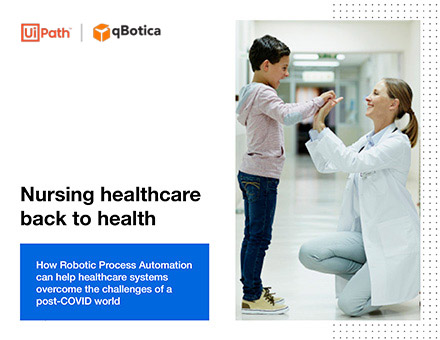 Complete this form to download the report