View our latest videos and highlights from recent online and in-person events!
How Intelligent Automation is Transforming the Healthcare Industry
Watch the qBotica Virtual Roundtable event to discover how cutting-edge technologies such as AI, RPA, and Automation as a Service are revolutionizing the healthcare landscape by minimizing administrative tasks and optimizing work processes.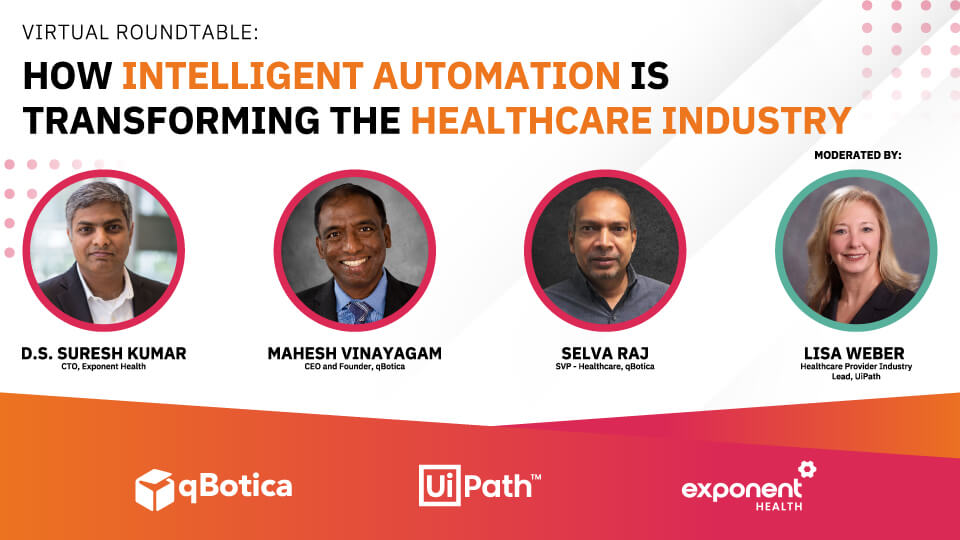 Building your Automation Agenda: DIY or as a Service
Watch the exclusive webinar to learn the latest in Automation Strategy, Innovation and how to successfully establish your Automation as a Service program
How Robotic Process Automation is Transforming Transportation and Improving Human Intelligence
View this exclusive webinar as we discuss the benefits, expectations, and outcomes of RPA in Transportation and improving Human Intelligence with technology and thought leaders in the Industry.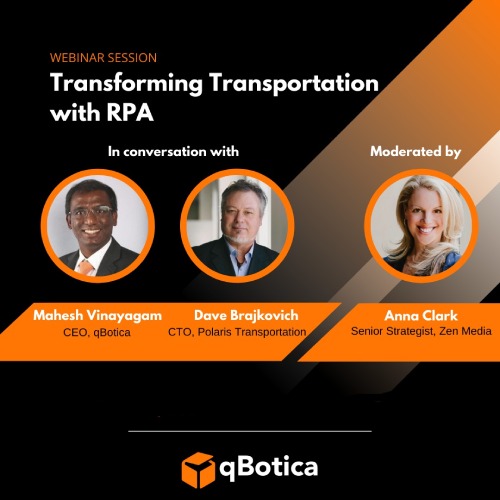 FEATURED MEDIA AND EVENT HIGHLIGHTS