Polaris Transportation Group
Utilizing Intelligent Automation To Transform Complex Processes in Logistics
A prominent transport and logistics company in North America, is at the forefront of logistics innovation with the support of qBotica's Intelligent Automation platform. Watch the video to discover more about Polaris' experience with our intelligent automation solution and the benefits it has brought to their operations. 
Enabling automated quotation requests in logistics for greater efficiency.
"Their customer-centric approach, which combines best-in-class humans in the loop with a cloud-based delivery of a sophisticated machine learning platform, helped us scale delivery of pricing quotations at an astronomical speed with a potential to increase revenues for Polaris Transport while significantly reducing costs of operations. We are now able to deploy the staff onto other critical initiatives that were shelved for years, a true win-win for all."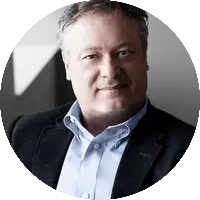 Automating complex manual processes and quotation requests in logistics
Polaris Transportation, a prominent transportation and logistics company in North America, plays a crucial role in the supply chain for numerous businesses. Renowned for its reliable scheduled delivery service across the Canada/USA border, Polaris prioritizes convenience, coverage, pricing, and transit times to cater to its customers' unique requirements.
To further enhance its core manual processes, Polaris implemented Intelligent Automation, an innovative solution developed by NorthStar Digital Solutions, powered by qBotica's intelligent automation platform, DoqumentAI. With this state-of-the-art technology, Polaris was able to automate their intricate manual processes, leading to increased efficiency and productivity. 
Download the Intelligent Document Processing (IDP) in Supply Chain Report to learn:

Gain a comprehensive understanding of how intelligent document processing (IDP) is revolutionizing the supply chain industry.
How IDP is transforming traditional supply chain processes and the benefits of implementing IDP in their supply chain operations, including increased efficiency, reduced costs, and improved accuracy.
Explore real-world case studies of companies that have successfully implemented IDP in their supply chain operations, showcasing the tangible benefits they have achieved.
Gain insights into the key considerations for implementing IDP, including selecting the right IDP solution, integrating IDP into existing systems, and managing the transition to IDP.
Gain valuable insights into the transformative impact of IDP on the supply chain industry and how they can leverage this technology to drive efficiencies and improve their bottom line.

Extract the valuable content from the emails, like shipment details, tracking numbers, source and destination addresses, and much more.
Smartly transform quotation requests into a readymade presentable quotation to the requestors.
90% reduction in shipment errors
500+ quotations processed daily