Star Performer: Intelligent Document Processing 2022 
qBotica named Star Performer in Everest Group's PEAK Matrix© for Intelligent Document Processing 2022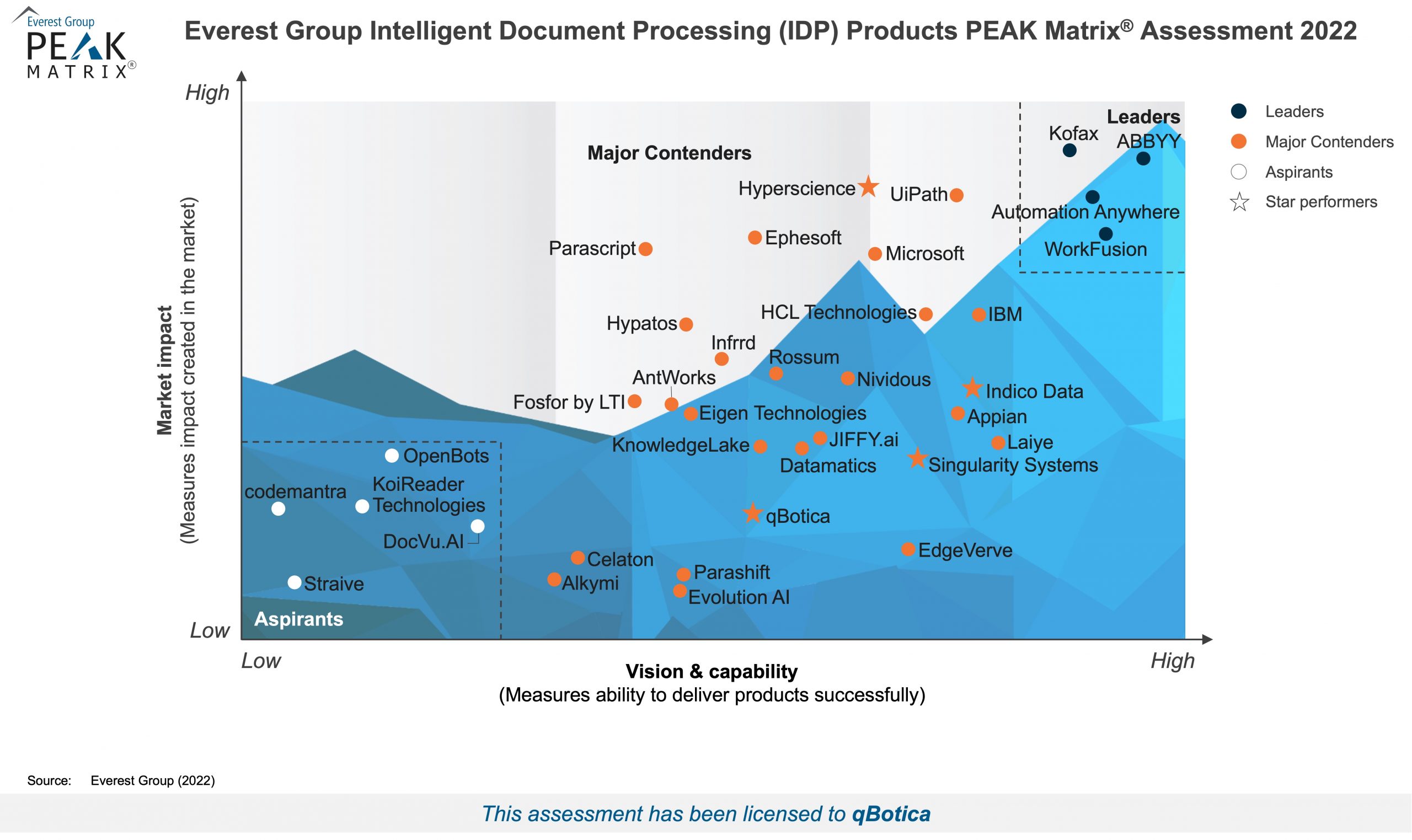 qBotica is proud to be recognized as a Star Performer in the announcement of Everest Group's PEAK Matrix® Assessment for Intelligent Document Processing (IDP) 2022.
As defined by Everest, Star Performers bring Innovation, an increase of product scope and functionality as well as the expansion of product consulting, training, support, and maintenance capabilities.
With DoqumentAI, Intelligent Document Processing is critical to the overall company workforce for major companies adopting this game-changing technology. IDP enables companies and our clients to increase efficiency and productivity in several roles, departments, and major functions of the workforce.
Learn how these digital workers deliver remarkable results for companies of all sizes utilizing AI and machine learning with several document types, including structured and unstructured documents. Deliver an exceptional customer experience with every document interaction with IDP technology and why this can be the best step your company takes to support your most valuable teams and departments.
Complete the form and download the report today!
Download the Report by Completing Below